Team Shot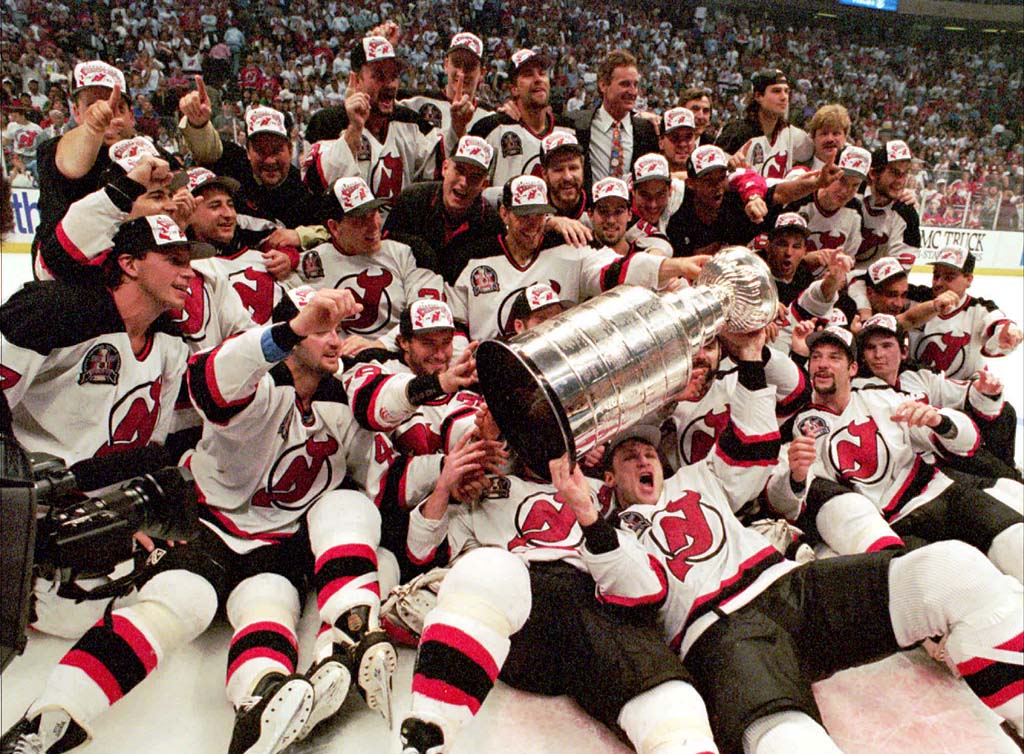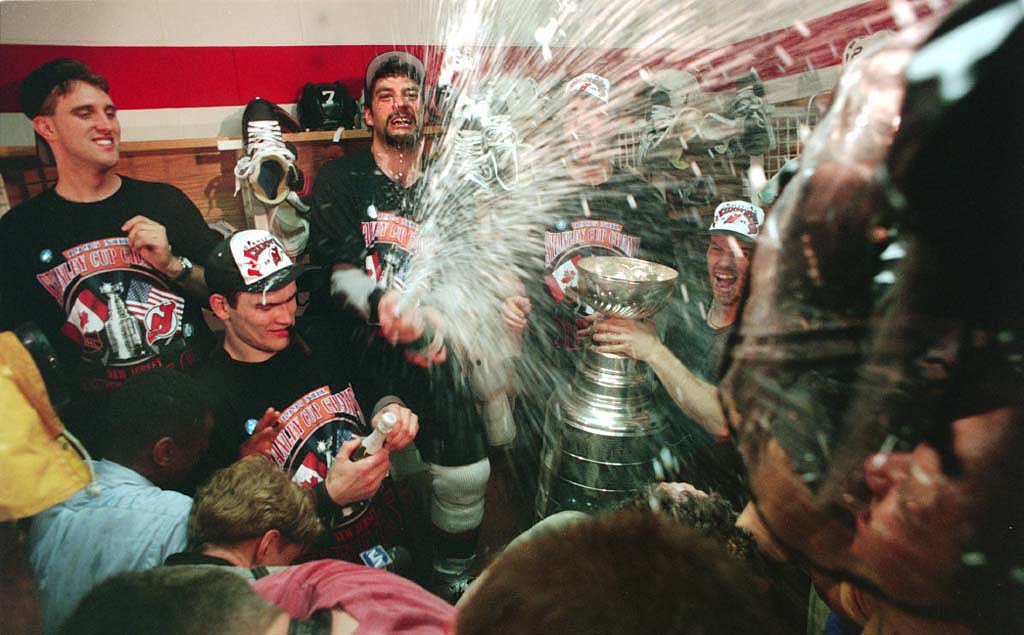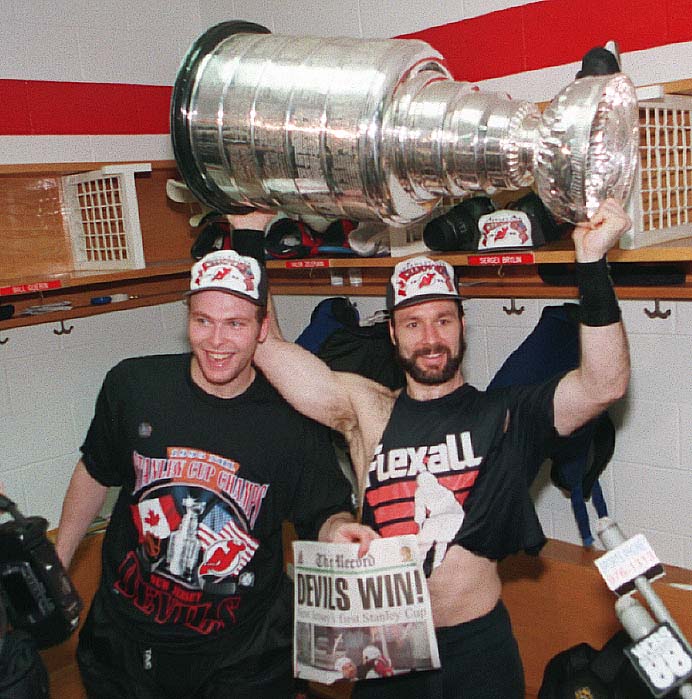 The Parking Lot Celebration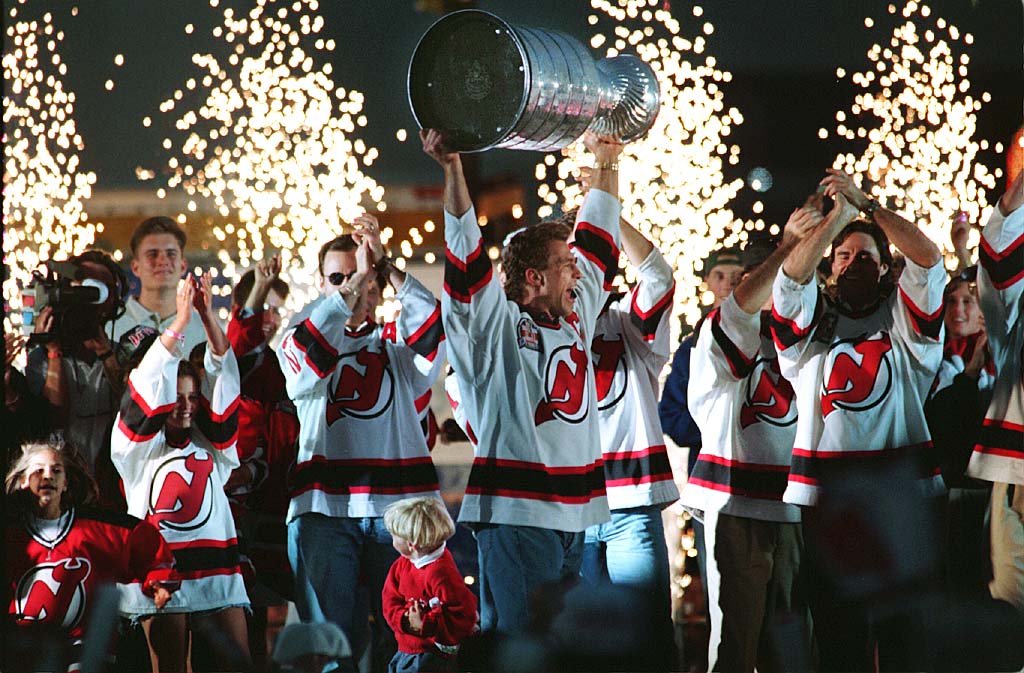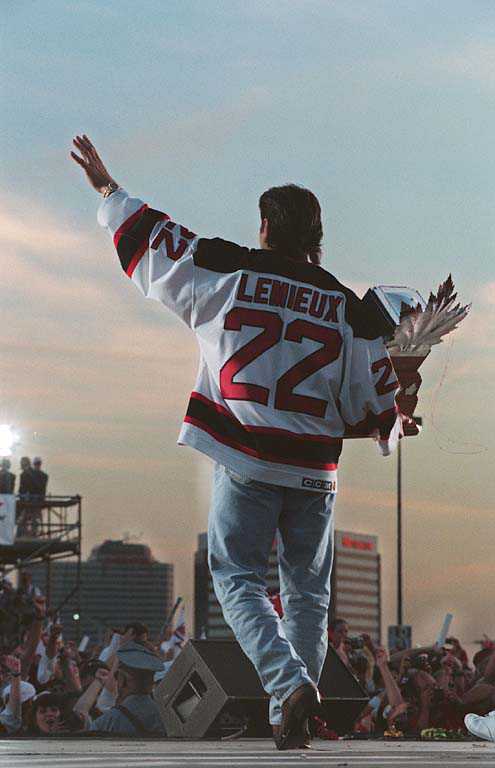 New Jersey Devils (1995 Stanley Cup)

The talented Red Wings had the best regular-season record in the strike-shortened 1994-95 season -- 33-11-4. They eased through the first three rounds of the playoffs with a 12-2 mark. On the other hand, the Devils were only 22-18-8 in the regular season.
But New Jersey had a remarkable postseason run, beating three teams that had the home-ice advantage -- the Bruins, Penguins and Flyers. In the process, the Devils won 10 road games.
Still, Detroit was the heavy favorite in the Stanley Cup Finals, overmatching the Devils on an individual level. But the Devils meshed as a team, and had a punishing defense. After they won Game 1 in Detroit, New Jersey's Stephane Richer said, "Before the series, people thought we were going to get beat in four games, (that) this is an easy series for Detroit. If people think like that, we think it's fine. It's been like this before every series, and we've won them all. Hopefully, people will start believing we have a good hockey team."
A few days later, after the Devils swept the Red Wings, there were plenty of believers.